Past Featured Guest
Pictured here with President Barack Obama and the First Lady Michelle Obama, DJ Fussyman is the youngest DJ on Staten Island in New York and a client of Many Moods Music Group.  His popularity grew so quickly that after gigging around NYC for various large Corporations and Organizations as well as private parties with some of the most renowned DJ's, that it reached the White House in Washington D.C. DJ Fussyman was invited by the President and First Lady to played the big lawn on Easter Monday 2015 for thousands of participants. Keep your ears and eyes peeled for more about this young star on the rise. He featured on our program 'On Air'.
Pictured here with Marc Juris, President of WE tv, Lamar Felder, CEO of  the PMO label, appeared on MMTV on a Christmas special wherein he expounded on the topic of  'Bullying' among children today, on behalf of his non-profit organization for children with obesity problems. Lamar has his MS in Music Entertainment Business and Music Recordings from Full Sail University. He has appeared as an actor in movies such as 'He Got Game', Bollywood Movies, Tupac's Biography, Blue Spiders Basketball Team and most recently Platinum Squad Music. His musical works includes working with Anthony Cruz, producer of Rick Ross, J. Cole, Dre and other artists in the business.
Waah Dean Jr., son of music mogul Waah Dean Sr., CEO of Ruff  Ryder's, is pictured here with recording artist, Swizz Beats and gave a hot performance of his new release with SB, from the Label and the audience loved and adored him.  Only 9 years old this little guy has a big future ahead of him.  Soft spoken, with a sweet disposition, but once on stage shows no fear of entertaining - his career is sure to take off.  although it doesn't hurt to have a record mogul as your father - but after seeing his performance - we agree he would still be a successful indie artist.  Catch his performance on our second episode of Speak Out On Domestic Violence.
Brian Jaccoma pictured here with Grammy Award winner Gregory Porter, is CEO and founder of Talent Army Music and he was featured and interviewed on MMTV at TBAIMS. Brian started by working for, and growing, a little know company (at the time, CableVision) into a billion dollar world wide television superpower. He has produced and worked on projects that have received prestigious industry awards in the United States, Japan and Europe. The awards include an Academy Award® for "Tango", an Emmy® in Special Effects for "The Orchestra", the Prix Italia, the Golden Gate Award in San Francisco, Electronic Cinema Festival Tokyo/Montreaux, MTV awards, American Video Awards, Monitor Awards and the Billboard Music Video Awards, NYU Film Of The Year, and more . He has personally helped secure major record deals for several artist.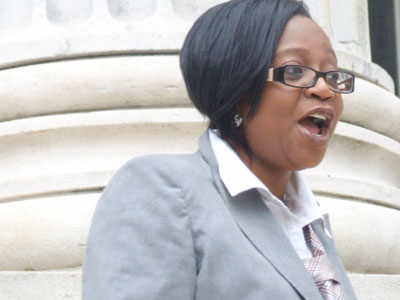 The Fantabulous Desha Jackson, Esq., Sports and Entertainment attorney, is a main stay on MMTV.  Catch her segments as she lays down the law on topics like contracts, publishing, copyrights, management and more on various programs on our network. Desha Jackson is also the founder of  Jersey City Fashion Week, now in its fifth year and has grown as one of the biggest events in New Jersey each year, showcasing works by designers with celebrities walking the runways. Find out more about Desha Jackson and her Fashion ventures, visit www.jerseycityfashionweek.com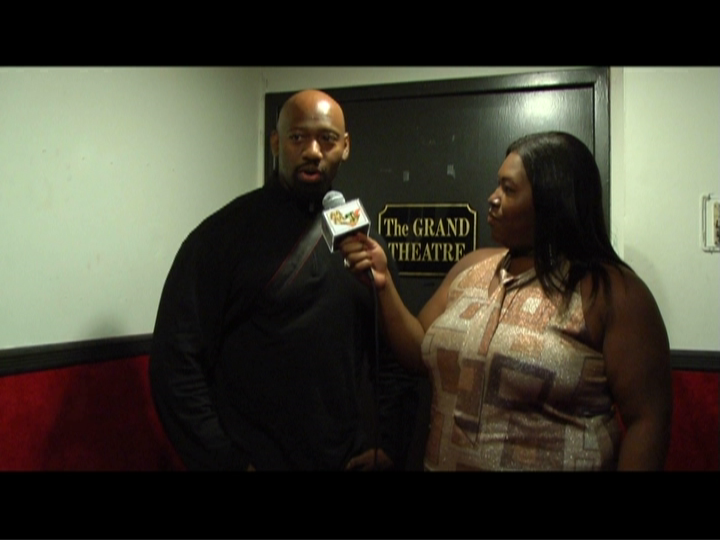 Waah Dean Sr., CEO of Ruff  Ryder's Records appeared on our second episode of ShaQuene Live.  Here he expounds about the powerful stage play -'Love Doesn't Hurt', a story about love, pain, violence, hope and faith.  Waah also talks about his Label Ruff Ryder's and their reunion tour of 2012 with new releases by many of the artists on their roster.  Check them out at www.ruffryders.com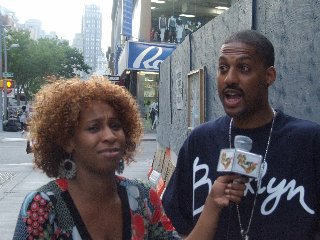 You never know when Tah Dennis, co-hostess for ShaQuene Live will catch you on the streets to query you about a hot topic.  She ran into Tony Rock, younger brother of the actor and star Chis Rock, and got his opinion about a 'hot topic'.  Indie recording artist as well, Tah will soon be debuting her new album in 2012, so stay tuned to learn more about her journey in entertainment.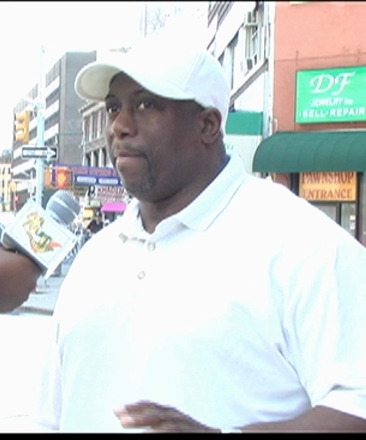 Former Sony Records Executive Kevin 'Sugar Daddy' Woodley, was caught on our Reality/Bogality segment when we took the question of whether reality shows are scripted or real, to the streets of  New York City. Kevin had a lot to say about the topic. You can catch his response on the Premiere show of ShaQuene Live which aired 9/26/11. To find out more about what Kevin 'Sugar Daddy' is up to these days visit him @www.kingsofclubs.com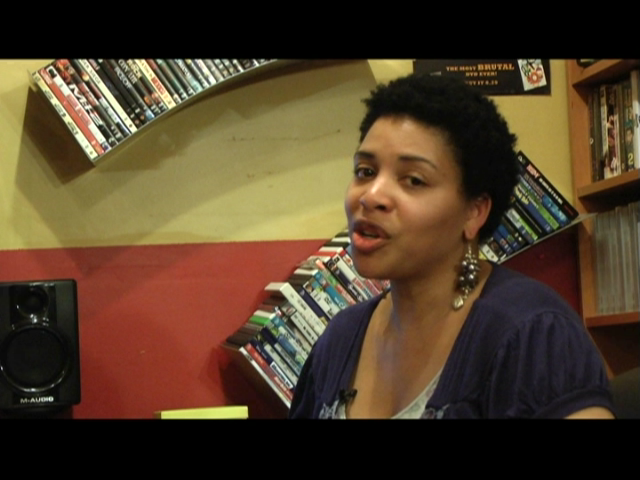 Ms. Nana Soul, Recording Artist and Executive producer of Disappearing Voices (The Decline of Black Radio), is never at a lost words when it comes to her political views on everything from community, music, broadcasting and more. Artist, Activist, Filmmaker, she discusses music, business, politics and more with ShaQuene on her segment on MMTV.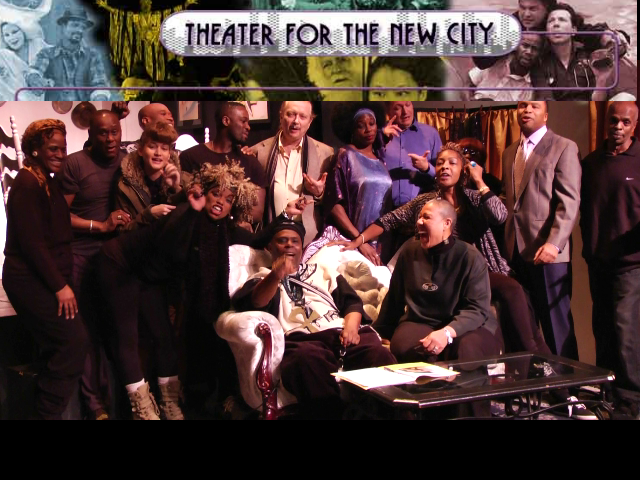 MMTV interviewed the entire cast, producer, director and theater viewers of this Award winning play by Andrea J. Fulton.  Directed by Broadway veteran performer Leslie Dockery (Sophisticated Ladies, The Tap Dance Kid and Eubie! and choreographer of  Hal Jackson's Talented Teens International Scholarship Competition for over 10 years), she uses her talents to direct this dark comedy into an award winning masterpiece.  Featuring music and movement is set against the backdrop of hetero-sexual, bi-sexual and homo-sexual relationships in modern urban culture.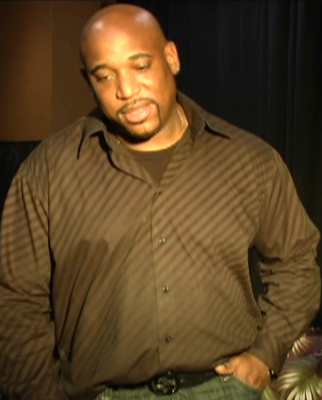 Archie McNair, playwright and director of the stage play 'Love Doesn't Hurt' appeared on ShaQuene Live second episode with highlights from his play which commemorated Domestic Violence Awareness Month in October. This powerful stage play will evoke tears, laughter, anger hope for love and strength. Catch scenes from this awesome play by tuning into our second episode.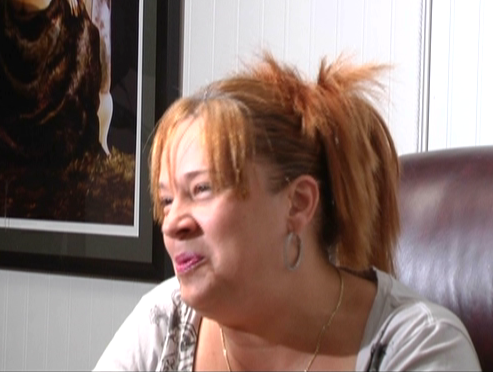 MMTV told the Saga of GiGi  through out the first season of ShaQuene Live. Her story was a tragic and sad story of twists and turns, but also a story of faith and hope. This three part saga takes the viewers into the life of Gigi as she defeats domestic violence, the tragedy of 911, rape of her 12 year old daughter and cancer. Her story proves that the human spirit is resilient. Catch her entire story here.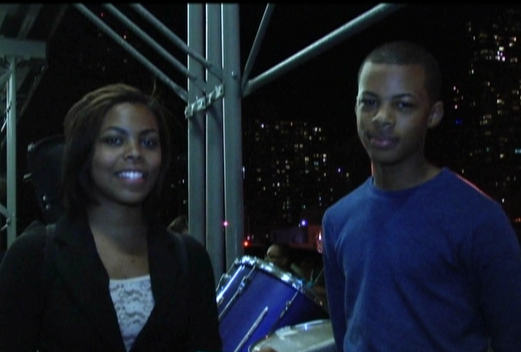 Graveshift, a family band from New York City appeared on our show the day they auditioned for 'America's Got Talent' and we must say, they have plenty of talent! Singing acapella on our show after a long grueling day of waiting in line and then auditioning, they had no problem giving us a flat foot performance on the spot. They've already appeared on several tv shows across America. Catch their performance on our second episode of ShaQuene Live.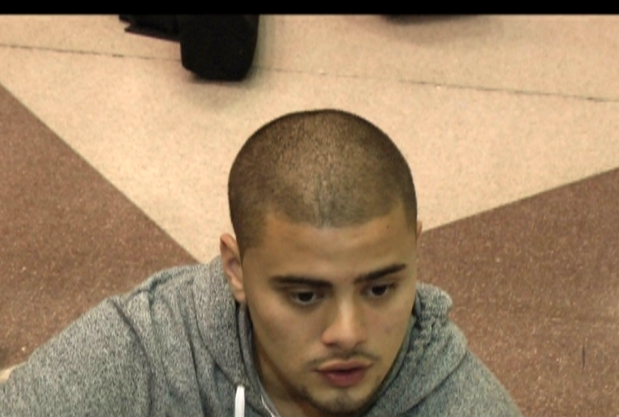 Artist/Engineer/Producer J.Stylez featured and appeared on MMTV's  Premiere show.  He returned on the second episode featured as an indie artist and performer. J's album will be dropping on 11/11/11, which happens to be the same day that our second episode is re-broadcasted, hmmm, wonder if he set that up? Find out more about J.Stylez @twitter/mister_stylez.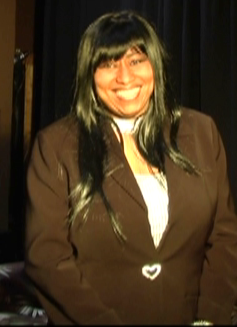 Donna Savage, a Domestic Violence Survivor, appeared on our second episode of ShaQuene Live, telling her story of violence and survival in long term abusive marriage. She offers her support to DV victims through her non-profit organization which assist women with getting out of abusive relationships and starting over. Check her out what she has to say on the topic of DV.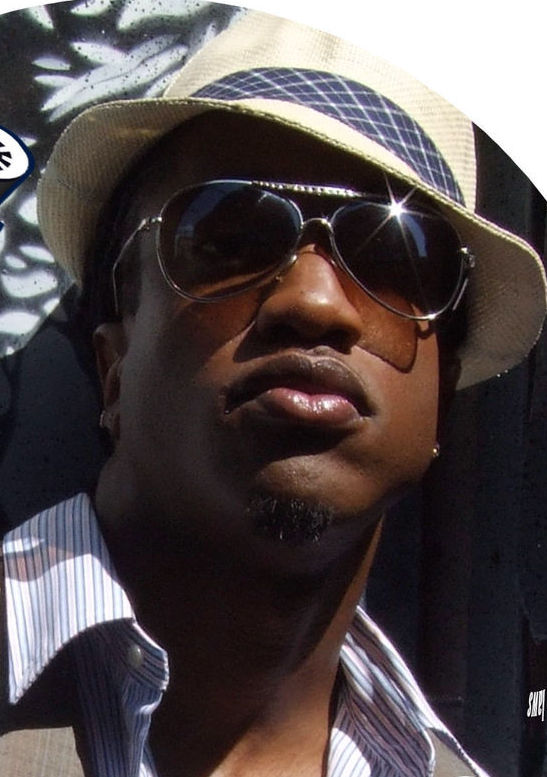 Ofnie Thee U.F.O. - Indie artist with R&B/Pop flavor. Under Management of A Train Productions with his debut album to be released in 2012 -Stay tuned! Featured on the Premiere of ShaQuene Live on 9/26/11. Find more about Ofnie on www.tweeton.net.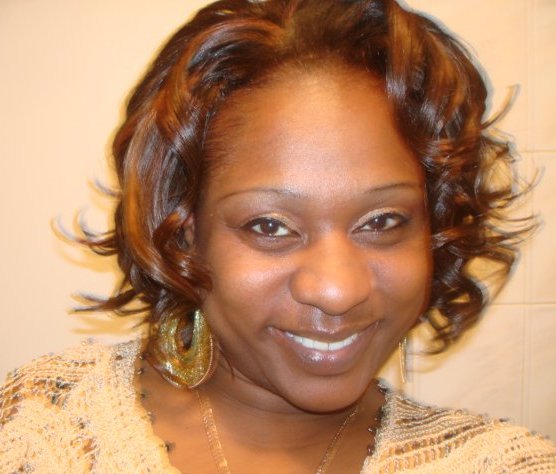 Shalawna Wright, aka Sha the Hair Chameleon - hairstylist and entrepreneur. New hair care line will be released in 2012. Creates the flattest weaves ever. Featured on the Premiere show of ShaQuene Live on 9/26/11. Find more about Shalawna on Facebook.